NANOGROUP IS AN INNOVATIVE BIOTECH COMPANY, MERGING DISRUPTIVE INNOVATION IN NANOTECHNOLOGY WITH UNIQUE RISK MANAGEMENT OPORTUNITIES
We are a complete R&D organization, which emerged at the intersection of science, medicine and business.
We focus on research areas with potential disruptive change.
We are looking to seal partnerships at the early development stage (pre-clinical trials)
Our technology is unique and protected globally by patents.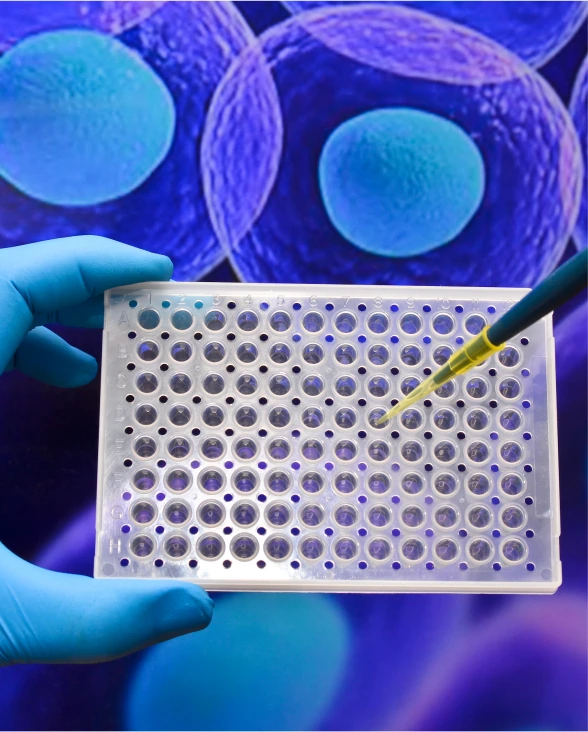 NanoGroup emerged as a result of disrupting inventions made by prof. Tomasz Ciach in the field of medical nanoparticles. High market potential and clear advantages allowed the company to secure funding from leading local VC funds. Early stage research was conducted in own lab located in Warsaw, Poland. Following research advancements and commencing pre-clinical trials, NanoGroup commenced cooperation with leading research facilities from US, China and Italy. As for today, Company is actively developing projects in two initial business areas.
Aside from the main research pipeline, NanoGroup successfully completed two side projects as CRO, one of which was widely commercialized.

Since 2017 NanoGroup is listed on Warsaw Stock Exchange.
NanoGroup plans to sell licenses to early-stage solutions (pre-clinical or IND) to international biotech and pharma companies.
Upfront and milestones fees acquired are to finance several new development projects.
Most of the projects value will be acquired in royalties.
Market size estimates for our projects:
NanoVelos
Platform
(per project)